Advantages of options
Using the power of leverage to acquire strong potential returns, but can also result in significant losses.
Hedge your position to help minimise potential downside risk or to potentially generate income depending on whether you are bullish, bearish, or neutral
U.S. options are exchange traded as opposed to over-the-counter (OTC) and tend to be more liquid
Why Longbridge?

Access to full US options market, including stocks, ETFs and indices

Competitive Fee Rates
Perfect options trading platforms and experiences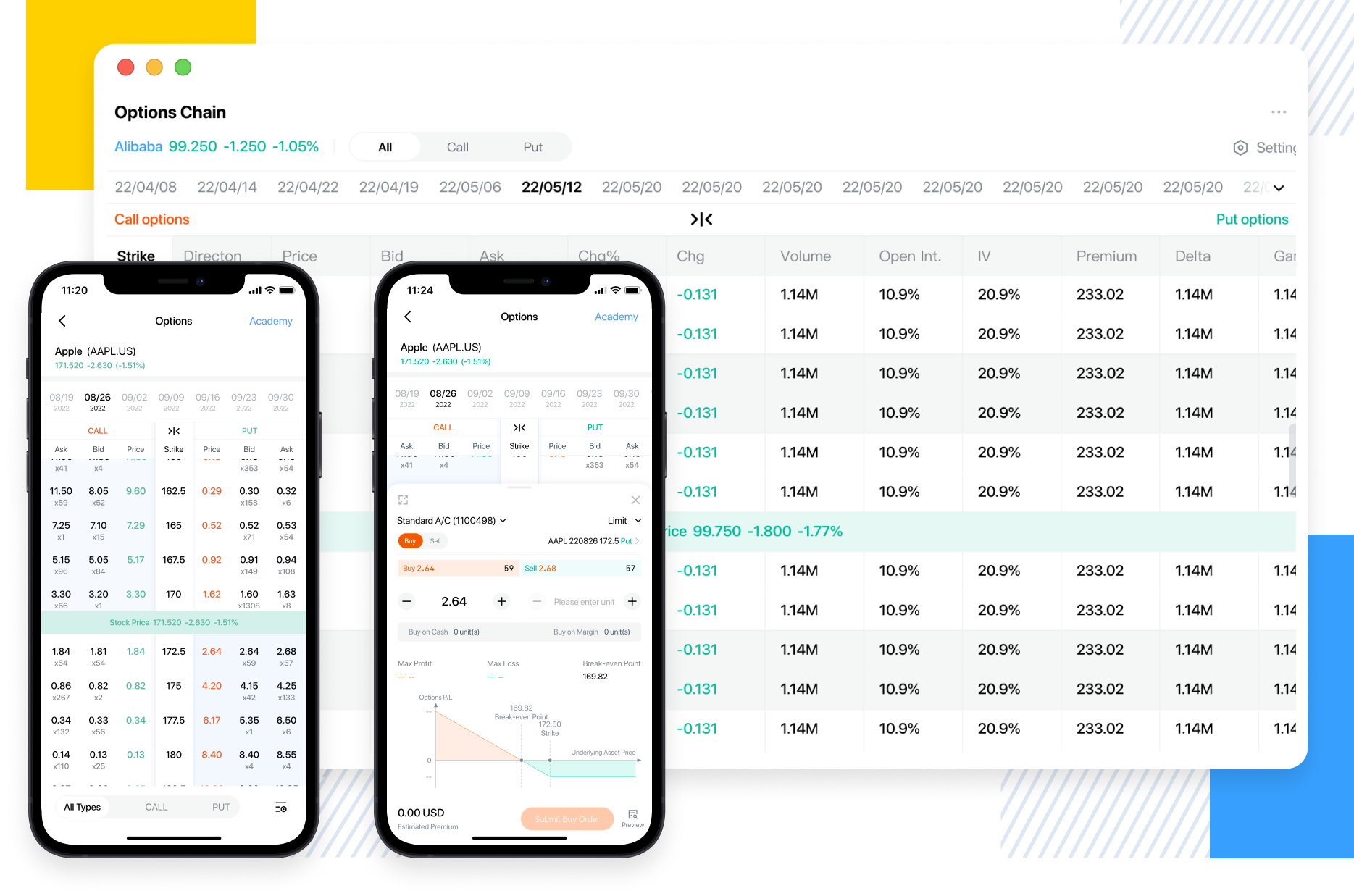 Easy reading option chains and statics
Simple trading steps, create your strategies between your finger tips.
Multi-platforms, App/Desktop/Open API
Long Call
Long Put
Short Call
Short Put
Covered Call
Protective Put
Long Call
That is buy call option, believing that the price of the underlying asset will rise to a certain extent in the future, and it is expected that the price will rise more than the exercise price on the expiration date of the option. The longer the time to maturity and the higher the degree within the price, the higher the option price.
Maximum profit: if the underlying asset rises indefinitely, the profit will be infinite
Maximum loss: the maturity of the underlying asset is lower than the exercise price, and all the premiums are lost